Week 6
"You miss 100% of the shots you don't take." – Wayne Gretzky
I hope everyone enjoyed the long weekend. The weather is turning, so please make sure that your child comes dressed appropriately to go outside for recess.
On Wednesday we are having our Religion Memory test on the books of the Bible. It will cover Job – Daniel… Job, Psalms, Proverbs, Ecclesiastes, Song of Songs, Isaiah, Jeremiah, Lamentations, Ezekiel, and Daniel. The children have been enjoying the following Books of the Bible video…https://www.youtube.com/watch?v=i7ZtWRSCH7E  As with most things on the internet, please make sure you view the video with your child, as sometimes the advertising may not be age appropriate.
In Math we are continuing exploring and representing data. We will be having a quiz on Wednesday. It will cover the first 3 lessons of chapter 2.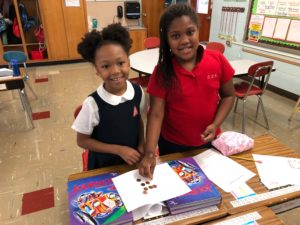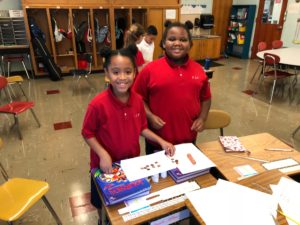 Your child should also continue to practice basic math facts on xtramath.org.  If you have lost the signup sheet, please let me know and I will get you another.
Last week in Science we ended up focusing on bridges. Using just two pieces of paper, the children worked collaborately with partners and created their own bridges that could hold over 75 pennies.  I am so proud of their work. 
In ELA, we are primarily going to be working with StoryWorks, Jr. We will be reading and analyzing the magazine articles.  Towards the end of the week, we will begin reading and discussing Roberto Clemente. In grammar, we are working on writing plural nouns correctly.   Our spelling words are slight, mild, sight, pie, mind, tie, pilot, might, lie, tight, blind, fight, die, midnight, find, night, silent, and frightening. We are not having any ELA tests this week.
In Social Studies, we are learning about the different hemispheres and the prime meridian.
TEST and QUIZZES
Wednesday Math Quiz and  Religion Memory Test
If you have any questions, please email me at nperovich@trinityli.org
Jesus Christ is the same yesterday and today and forever. Hebrews 13:8